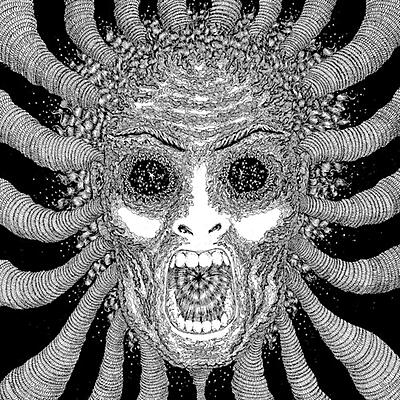 2x12": Includes download, heavy gatefold sleeve
A reissue of the 2012 debut release by the Ty Segall Band on In The Red, featuring a bonus song not on the original release! The Ty Segall Band is Ty Segall (obviously), Mikal Cronin, Charlie Moonheart and Emily Rose Epstein. While Segall has released many incredible solo releases, Slaughterhouse marks the first time he recorded with his touring band.

For this mini-album (originally released as a double 10-inch, but now expanded to a double 12-inch) the band recorded with Chris Woodhouse at the Hangar, turned their amps all the way up, set their fuzz pedals on "obliterate" and commenced to kick ass and take names. Seriously, this record will melt your face. All of Segall's usual psych-pop sensibilities are present but Slaughterhouse adds the full-throttle, go-for-the-throat bombast that the band delivers in the live setting. The fuzz riffs, bratty howl and Cro-Magnon bashing culminate with a feedback freakout that's clearly the only sensible way to end a workout of this magnitude in shit to announce the debut release by the Ty Segall Band.
Ty Segall Band

:

Slaughterhouse

I Bought My Eyes

Ty Segall Band

Slaughterhouse

Ty Segall Band

The Tongue

Ty Segall Band

Tell Me What's Inside Your Heart

Ty Segall Band

Wave Goodbye

Ty Segall Band

Muscle Man

Ty Segall Band

The Bag I'm In

Ty Segall Band

Diddy Wah Diddy

Ty Segall Band
Nice as well: