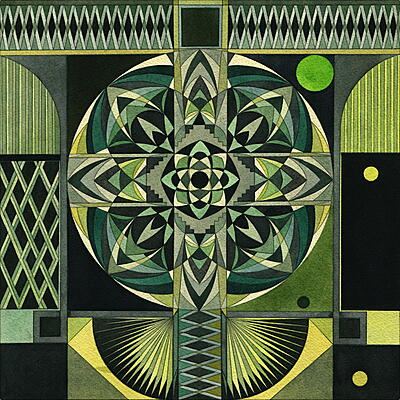 Incl. Instant Download
After two years, Unearth Noise returns with a second dosage on LFI. "And The Light Beams will Guide The way" arrives as a double LP with one disc from Unearth Noise and the other from his collaboration with vocalist Mariam Zohra D aka Myrh, together they are Dreamspeak.

Unearth Noise's solo works delve into familiar territory. At times reminiscent of his debut on the label "Prayer and Resonance" his signature, dense and mesmerizing sound world develops on this second outing, harnessing a frenetic energy that dissolves like devil dust. Dreamspeak create a transcendental experience that beguiles listeners – one that is equally as haunting as it is enchanting.
Unearth Noise / Dreamspeak

:

And The Light Beams Will Guide The Way

The Path

Unearth Noise / Dreamspeak

6' 25''

EncodedII

Unearth Noise / Dreamspeak

5' 53''

Inhabitants

Unearth Noise / Dreamspeak

5' 12''

We are inside each other

Unearth Noise / Dreamspeak

6' 02''

Offering Bowl with Gautam Karnik + Pp Kaubi

Unearth Noise / Dreamspeak

7' 46''

Redlight

Unearth Noise / Dreamspeak

6' 23''

The Inner Truth

Unearth Noise / Dreamspeak

6' 04''

Epiphany

Unearth Noise / Dreamspeak

5' 20''

Nasha

Unearth Noise / Dreamspeak

5' 19''

Color be bright

Unearth Noise / Dreamspeak

5' 49''

Open Door

Unearth Noise / Dreamspeak

4' 48''

Turn Around

Unearth Noise / Dreamspeak

5' 40''

I'll Be Soon

Unearth Noise / Dreamspeak

5' 49''

God and Devil

Unearth Noise / Dreamspeak

7' 30''
Nice as well: