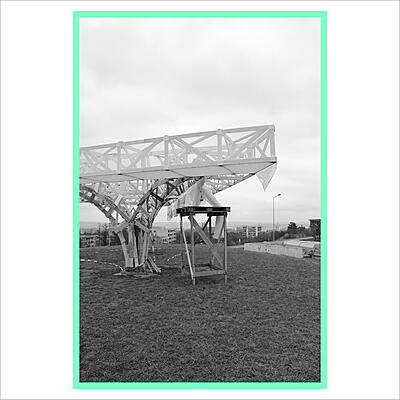 Incl. Instant Download
It's never easy to end things. Not for me, not for you, and not for musicians, either. It is an under appreciated discipline for bands to bid farewell to the costumes and habits that they once held dear and to break new ground in opposite directions. When the first demo cassette by Cologne's Urban Homes was released in early 2011, the four songs constituted a blend of the musicians' former musical projects, like Yage, PTTRNS, and Airpeople – a lot of what had been special and sophisticated in Punk and Hardcore in the Rhine region over the past 13 years. Measured by that, »Centres« is a revolution, a document of the band's astute awareness and high standards.
"The change came when our drummer left the city for several months," the band explains, describing the beginning of the process that resulted in the changes that lead to »Centres«. As a reaction to their drummer's professional hiatus, Urban Homes decided to start from scratch with a Roland TR-707 drum machine. Shaped and influenced by ever changing musical predilections, the group developed a style that drew influence from house music, dub, kraut rock, balearic, and disco – a sound that is complex and structured, but powerful when performed live. Because of this, »Centres« resembles a producer-record, yet it comes from a band that is rooted in the guitar underground, a design that is comparable to what bands such as Supersystem, !!! and The Rapture did to North American post-punk.
The individual tracks on »Centres« provide hints to the band's development process. "Full Trance Effect", with its acoustic drum set, can be considered a relic of the early days. The record's final track, "Untitled Luv," is a spacey and slow growing eleven-minute rave, which brings together all of the group's influences, marking the boundary for a house-music sound that can actually be played as a band. At this point, »Centres« fully abandons classic song structure and embraces the dynamics of electronic music, a sound that is clever, ingrained in a tradition, and imperative in its consequence.
Urban Homes

:

Centres

Ivory Tower Guard

Urban Homes

5' 01''

Aurora

Urban Homes

6' 55''

Ayran Gifbek Mersi

Urban Homes

6' 14''

Full Trance Effect

Urban Homes

6' 16''

Untitled Luv

Urban Homes

11' 07''
Nice as well: