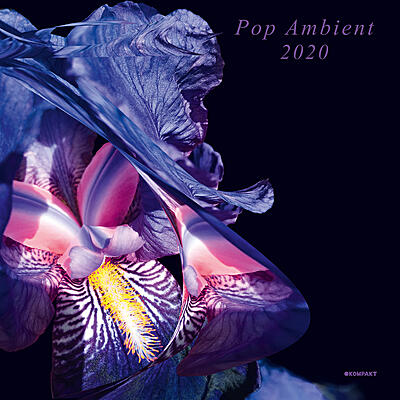 Various Artists
Pop Ambient 2020
Kompakt
Kompakt 410
2LP: Includes download, incl. LP-sized 44p booklet displaying all artworks of the series!
20 years of Pop Ambient. It's an anniversary which comes quietly. An anniversary with quiet tones.
 In the spirit of the special restraint of pop-elegance, it has no reason to drawn attention to itself. The bass drum stays outside. Nevertheless, in fast-paced, overstimulated times of moving forward, it's a joyful occasion to look back.
What strikes most by putting or listening to 20 years of pop ambient in a row is the central theme that holds together the dense aesthetic concept like the pearls of a necklace.
 Floral beauty for digital naturalists. Music like flowers, that don't wilt. Timeless. Ageless.

With contributions by Thore Pfeiffer, Max Würden, Yui Onodera, Jörg Burger, Thomas Fehlmann, Morgen Wurde, Leandro Fresco aswell as contributions from T.Raumschmiere, Andrew Thomas and, after a long break, from friends from early days like Joachim Spieth, Markus Guentner und Klimek.

Various Artists

:

Pop Ambient 2020

Urquell

Various Artists

2' 00''

Diminish

Various Artists

2' 00''

Cromo 4

Various Artists

2' 00''

Meteor

Various Artists

2' 00''

Notre-Dame

Various Artists

2' 00''

All The Pretty Little Horses

Various Artists

2' 00''

Lässt Los

Various Artists

2' 00''

Clade

Various Artists

2' 00''

Liebesperlen

Various Artists

2' 00''

Iron Woman

Various Artists

2' 00''

Requiem For A Butterfly

Various Artists

2' 00''

Brenda

Various Artists

2' 00''

Stay

Various Artists

2' 00''

Neo

Various Artists

2' 00''

Alles Bleibt Anders

Various Artists

2' 00''

Song 9

Various Artists

2' 00''

Sleep Fall

Various Artists

2' 00''
Nice as well: