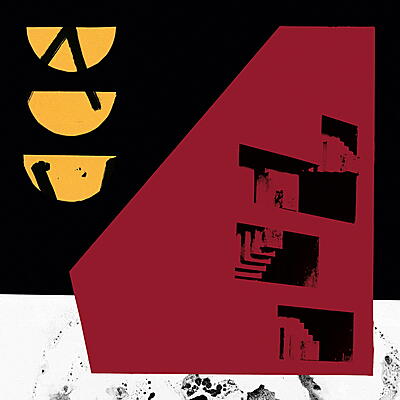 WEN will make his debut on Big Dada with his forthcoming EP CARVE + GAZE, which sees his continued evocation of brooding productions shared previously on a series of EP's and singles via such esteemed labels as Tectonic, Keysound, and Soundman Chronicles.

Inspired in part by 'Gaze Theory', a concept that refers to the ways in which we digest art and how the acknowledgement of that exercise can assist in building the methodology for the creative process in the first place, the crux of the EP is revealed through WEN's own consumption and critique of his work.

CARVE + GAZE began as a mass of tunes that WEN sifted through during rainy late night drives through his town of Margate, Kent. He became fixated with the way the rain hit against his window and filtered throughout the tracks both sonically and visually. These nightly downpours became a kind of opaque sealant across the four tracks that eventually became the EP.

The gaze, in any form, is subject to a number of geographical and emotional conditions; the time and place in which the art is considered will affect the ways in which we absorb what we see, hear or feel. For WEN, the gaze extends beyond the margins of any one locale; The EP's often heavy-handed, churning sonics conjure images of relentless urban sprawl only to dissolve into slender, lightweight blips cast across the same rainy nights the tracks were born from. Cuts like 'Femme II', propelled by an aptly-placed sample from former Section Boyz member Reeko Squeeze, provide a darkened, anxious backdrop against an even more ominous and imperceptible female vocal. This collection of songs, he says, "involves the confident sculpting of sound, taking a step back to critique and identify the engaging features and key sounds and to shape them into something gaze-worthy." The EP acts as an instruction book WEN has frequently referenced as he ushers in a new methodology to his music. CARVE + GAZE is a seamless, detailed masterwork that listens like an allegory, each track a symbol and component hinting at something larger, albeit hidden, for listeners to uncover on their own.
Nice as well: