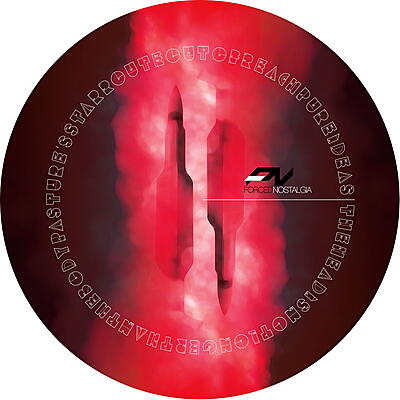 12": 2nd ltd. edition of 250 copies on colored vinyl inside PE Sleeve
Legendary DJ/producer/promoter Woody McBride (aka Dj ESP, 4D, Pleasure, Earthworm, etc) has dedicated his life to bringing underground acid/techno to people of all walks of life since 1991. McBride released 100's of records on labels such as Plus 8, Magnetic North, Drop Bass Network, Analog, Missile, Synewave, Labworks, etc. and of course his own Communique Records. He has worked and collaborated with respected techno artists such as Derrick Carter, DJ T1000, Freddy Fresh, Tim Taylor, Paul Birken, Frankie Bones, Jeff Mills, Dj Hell, Josh Wink, Hoschi, Roland Casper, Dave Clarke, Damon Wild and many more.

All tracks recorded in Minneapolis USA, 1993-1994. "Pasture's Star Route" previously unreleased on vinyl!
Woody McBride

:

When Good Times Turn Sour

The Head Is Not Longer Than The Body

Woody McBride

5' 26''

Pasture's Star Route

Woody McBride

5' 31''

Out Of Reach

Woody McBride

5' 54''

Pure Ideas

Woody McBride

6' 05''
Nice as well: