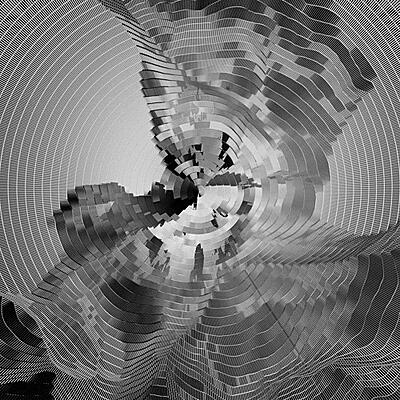 2LP (Ltd.): Includes download, neon yellow vinyl, ltd. to 500
2LP: Includes download
A fresh debut from one of the most vital electronic producers of the last 20 years, Tadd Mullinix (Dabrye, JTC, Charles Manier), who looks to the past of techno and jungle to find new ways forward. the music itself is a unique refraction of styles and bold, contradictory approaches. But it all blends together uncannily well-maybe because of the decades of production experience that went into it, or the holistic mindset Mullinix took from the beginning. The name itself reflects as much. "X-Altera references two things. It comes from Latin-ex altera-which means 'from or of the other side.' Which could be a metaphysical thing, or you could say it's jungle ethics brought into the techno world. And I spelled it this way as a reference to X-101 and X-102, the Underground Resistance project of Je& Mills, Mike Banks, and Robert Hood." Detroit meets London, deep techno meets drum & bass, old meets new-X-Altera unites these threads in order to take them in unknown directions.
X ALTERA

:

X ALTERA

Compound Extraprotus

X ALTERA

Check Out The Bass

X ALTERA

Pasco Richey Tiger

X ALTERA

Parallel Rites

(Kepler-452b)

X ALTERA

Holotyd Neo-Optika

X ALTERA

Shoreline

(Can't Understand)

X ALTERA

Passivity Fields

X ALTERA
Nice as well: