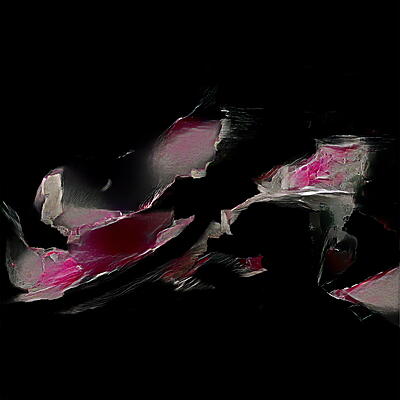 LP: Ltd. to 150 copies, incl. insert, plus 10 minutes vinyl only bonus track "Panta Rhei"
Incl. Instant Download
Yvanko is a French artist we have been following for a few years now. His first record was composed between Reunion Island, Kiev, and Ivry-sur-Seine as part of our new Spectre series.

Pluviôse is a written, sensitive, asymmetrical, irascible world: wild at times, but always in control. A world wherein each moment holds it's share of lyricism, of tragedy, of drama. Wherein each interaction between its inhabitants gives evidence of life. Each one comes, but inevitably leaves, flirting delicately among a tumefied, atrophied, swollen and overflowing mother substance. Swarms of visual sounds sweep through the landscape, breaking down in beating rains, moving from I to He in phrases. Here, madness is the original condition of life, movement and matter are confused and subject to one another, the pulse is abstracted from all necessity. Curving time and elusive rhythms belong to the same pen, drawing out in one shared movement, both the pointillist subtleties and the vast torsions that compose Pluviôse.
Nice as well: